Last Updated on: 6th March 2023, 05:24 am
As a full-time professional travel photographer, I needed a camera that could be used as a reliable tool for my tours and excursions. It was imperative to me that I found a camera that could record my adventures through my experiences.
Then I found the Canon EOS Rebel T7 while testing different lens brands which is also quite a cheap camera, which fulfilled my needs to the fullest. During my free time from touring, I capture various exciting subjects, including mountains, moving objects, and other interesting things.
With absolute certainty, this razor-sharp camera has never failed me in any way during my entire career in start release on my purchase I was not satisfied because of my experience.
But after a few years when I retested and took photography, this camera was pretty good for its photography shoots.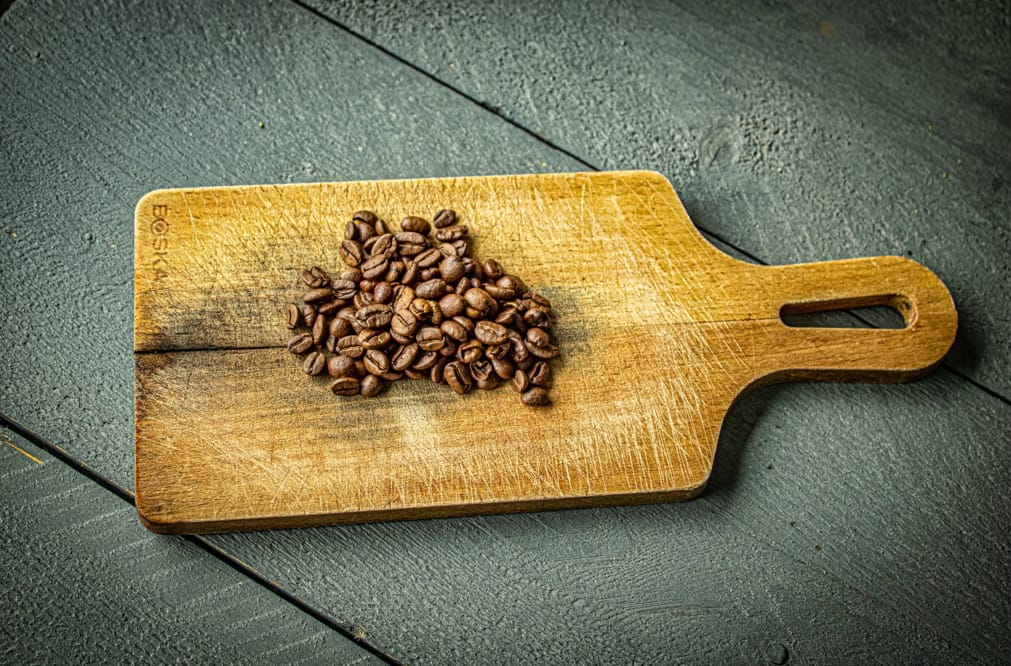 The Canon EOS Rebel T7 is one of the most excellent cameras available. This is because it produces sharp pictures with practically no discernible noise at high ISO settings.
I use it for taking pictures when I need to keep a long shutter speed and extend the exposure for longer periods. In general, this camera is an excellent camera for traveling.
Overview
Canon EOS Rebel T7 DSLR Camera 
24.1 Megapixel CMOS (APS-C) sensor with is 100–6400 (H: 12800)
Built-in Wi-Fi and NFC technology
9-Point AF system and AI Servo AF
Optical Viewfinder with approx 95% viewing coverage
Use the EOS Utility Webcam Software
Canon EOS Rebel T7 is a great entry-level DSLR camera with excellent image quality and features. Even though the camera model was released in 2018, it is still a fantastic choice for amateurs and professionals. Canon EOS Rebel T7, also known as EOS 2000D.
It has a 24.1MP APS-C CMOS sensor and a DIGIC 4+ image processor that provides fast and accurate autofocus, allowing you to easily capture stunning photos and videos.
The camera also has a 9-point autofocus system and an ISO range of 100-6400, which makes it great for low-light photography.
It also has Wi-Fi and NFC connectivity, so you can easily share your photos with your friends and family.
The Canon EOS Rebel T7 also has a built-in pop-up flash, making it ideal for taking pictures in dimly lit environments, closeup captures.
Two features are included with the sensor and CPU, which allows full HD 1080/30p video recording and enables continuous shooting of moving objects at up to 3 frames per second.
Specifications
| | |
| --- | --- |
| Dimensions | 3.1 x 5.1 x 4 inches |
| Item Weight | 1.04 pounds |
| Megapixels | 24.1MP |
| Frames per second (fps) | Up to 3 |
| LCD screen size | 3 inches |
| ISO range | 100-6400 |
| Shutter speed | 30-1/4,000 sec. |
| Autofocus | 9-point AF system and AI Servo AF |
| Batteries | 1 Lithium Ion battery is required |
Features
Following are the features of Canon EOS rebel t7:
24.1 Megapixel CMOS (APS-C) Sensor with ISO 100-6400
If you're looking for the best in sharpness and balance, this camera's high-resolution 24.1 Megapixel APS-C sensor will provide you with stunning detail and vibrant colours.
From low light to sunny locations, capturing excellent results is easy. It has an ISO range of 100-6400. So no matter where you are or what conditions you're taking pictures in, your photos will always look incredible.
DIGIC 4+ Image Processor
The Canon T7 camera is powered by a Canon DIGIC 4+ Image Processor that enables various advanced functions and features. Its accelerated processing speed provides this camera with a smooth, responsive shooting experience.
The DIGIC 4+ Image Processor is also responsible for improving image quality by shortening the time required to process high ISO images by 60%. It helps to reduce noise and leads to brighter colours, smoother gradations, and a more detailed picture regardless of lighting conditions.
Built-in Wi-Fi Capability
The camera has Wi-Fi connectivity, making wireless functions effortless and convenient. With the help of Wi-Fi and Canon's free Camera Connect app, this camera is compatible with many other devices, such as smartphones, tablets, Canon Wi-Fi cameras, and Wi-Fi printers.
With these devices, you can share pictures or videos between cameras; view images on different screens; create customized printouts for friends and family, or update your Facebook or any other social media page with your latest photos. You'll also have many easy ways to share your photos and videos with the world.
9-point AF System
As part of the Rebel T7 camera, you can enjoy fast and accurate autofocus to be ready to take photos as soon as the action occurs and enhance your shooting experience.
This camera is equipped with a 9-point autofocus system which includes a cross-type AF point at the centre of the frame, making it possible to focus accurately and capture crisp detail regardless of whether the camera is vertically oriented or horizontally.
Optical Viewfinder
Using the optical viewfinder on the EOS T7 camera, you can quickly line up a photo and capture it in virtually any situation. It can also hold the camera steady, reducing camera shake and producing clear and sharp pictures.
You can look through the viewfinder to see exactly what the lens sees, even in bright sunlight or any other harsh case, which lets you know what you're capturing.
3.0-inch LCD
With the EOS Rebel T7 camera, you can compose and capture unique images on the 3.0-inch LCD screen, which is exceptionally bright and ideal for taking pictures. A large display has 920,000 dots, making its resolution high and a wide viewing angle of 170°.
It works well for Live View compositions, can be viewed at full resolution on the monitor, and camera settings such as autofocus, ISO, metering, AF point selection, and flash settings are also accessible from the monitor.
Scene Intelligent Auto Mode
It is equipped with Scene Intelligent Auto mode to achieve accurate exposure with the EOS Rebel T7. This mode uses the EOS Scene Analysis System, which automatically analyzes the image and considers multiple factors, such as faces, colors, brightness, moving objects, contrast, and more.
This function lets you choose what kind of exposure and enhancements you want to bring out the beauty in whatever scene or situation you are taking a photograph of.
Scene Intelligent Auto mode simplifies capturing an image with your DSLR and lets you concentrate on composing images without misunderstanding settings.
Full HD with 3FPS
The EOS Rebel T7 camera features stunning Full HD video capture with various frame rates, continuous 3 FPS, and recording sizes for a natural look. Press the Live View/Movie Recording button to get started.
You can also easily adjust exposure, focus, and Live View features with the EOS Rebel T7 and edits in-camera. You can access more than 60 interchangeable lens options, and a wide ISO range enables you to record in different lighting conditions.
30 fps continuous shooting
With the Canon T7, you can take pictures at up to 30 frames per second (fps) until your memory card is complete, which equals approximately 11 RAW files.
With the T7, you'll capture the perfect shot, whether on a soccer field, capturing the action, or waiting for the perfect expression on someone's face. You can grab the action whenever you want with the Rebel T7's near-instant startup, speedy AF, and virtually no shutter lag.
Remote Shooting
Several modes are available to you on the camera, including different shooting modes; choosing AF frame modes (single-point/face detection); shooting in continuous mode, and utilizing the AF button.
Users can also control the camera wirelessly using their compatible smart devices, so they can take self-portraits or group photos and shoot from a distance while the camera is in wireless range. Start capturing remote pictures by connecting your device to the camera Connect app.
Compatible with All Canon EF and EF-S Lenses
All Canon EF and EF-S lenses are compatible with Canon's EOS Rebel T7 camera. These lenses range from ultra-wide angle lenses to super telephoto lenses, suitable for capturing sports, animals, and more.
The outstanding performance of Canon's lenses is due to their advanced optical expertise and engineering. A number of them are equipped with Canon's visual image stabilization technology, which minimizes the effects of camera shake.
Why do you buy canon eos rebel t7
While purchasing this model these points should be at the top of your list if you're in the market for a new DSLR. Here's why:
The Canon T7 is a great all-around camera that will take amazing photos and videos. It's easy to use, even for beginners, and it has a fast autofocus system that will help you capture every moment.
The image quality is excellent, thanks to the 24.1-megapixel sensor, and the ISO range of 100-6400 (expandable to 12800) means you can shoot in low light conditions without sacrificing quality.
It also records Full HD 1080p video so that you can capture memories in motion and stills.
Perhaps best of all, the Canon EOS Rebel T7 is very affordable, making it a great option for anyone looking to get started with DSLR photography.
This Canon model is good for newbie photographers and can get this for 300$ budget.
So if you're ready to take your photography to the next level, the Canon EOS Rebel T7 is the perfect camera.
Pros
Excellent image quality with 24 megapixels
Features a DIGIC 4+ image processor for fast performance
Built-in WiFi and NFC connectivity for easy sharing of photos and videos
It comes with an EF-S 18-55mm f/3.5-5.6 IS II lens kit, a great starter lens.
Very affordable yet still offers high-quality features and performance.
It is easy to use, even for those new to DSLR photography.
Lightweight and compact, making it easy to carry wherever you go.
Cons
It has issues with the autofocus system
A limited selection of native lenses compared to other Canon DSLR cameras
No 4K video recording
Conclusion
The Canon EOS Rebel T7 is a great entry-level DSLR camera for anyone interested in photography. It offers excellent image quality, 1080p Full HD video recording, and a variety of user-friendly features that make it easy to use, even for beginners. If you're looking for an affordable DSLR camera to help you take your photography to the next level, the Canon EOS Rebel T7 is a great option.
FAQs
Is the Canon Rebel T7 a good camera?
The Canon Rebel T7 is an excellent choice for entry-level DSLR cameras. A 24.1-megapixel sensor produces high-quality images, while its DIGIC 4+ image processor provides excellent image quality. Despite being a camera in its class, the T7 still delivers good image quality.
What is the Canon Rebel T7 SD card size?
There are three types of memory cards that Canon EOS Rebel T7 supports: SD cards, SDHC cards, and SDXC cards. It is possible to store up to 4GB of data on SD cards, 512GB of data on SDHC cards, and 1TB of data on SDXC cards. For your Canon Rebel T7, you can use memory between 4GB and 1TB.
Is the Canon Rebel T7 a 4K camera?
The Canon Rebel T7 does not support 4K video. You can record full HD at 1920×1080 at 30 frames per second. It might be better to start with the Canon Rebel T8i if you will mostly be shooting video at 4K.
Can I connect my Canon Rebel T7 to my phone?
Yes, You can pair the camera with Android or iOS devices by placing it in pairing mode and then connecting it via your phone or tablet. If you wish to control your camera over Bluetooth, you can purchase the Wireless Remote Control BR-E1 accessory.
How do I transfer photos from my Canon camera to my phone?
To do this, download the Canon Camera Connect app, available on iOS and Android devices. The app also makes it easy to share your photos with others. You can share your data on any social media platform or via email.