Last Updated on: 8th February 2023, 11:56 am
In the modern era for photographers, taking pictures with wider angles is one of their favourite ways to shoot. But with so many different types of fish wide lenses, while you can get effective and high-quality photographs with a non-fisheye lens, what if you want a wide view recording outside without a fish eye lens what would be your preference?
It could be hard if you are new to camera lenses and never tried out wide lenses we could help you to suggest some of the most used and tested non-fish eye wide camera lenses which are quite working perfectly for making vlogs outside or in-house Face cam videos with or without background effects.
What is a fisheye lens?
A Fish lens is designed to produce an ultra-wide angle of view. A wide camera with a lens can help capture scenes and strong visual distortion that would be difficult or impossible to take in any other way.
It is designed to provide hemispherical or panoramic images and can also be helpful when you want to capture an extremely wide angle of perspectives in your photos instead of images with straight lines. This means that it can capture a large area of the scene in front of it.
Best Wide Angle Lenses For Digital Cameras
I have used several cameras for making vlogs in streets and cities but mostly the best wide-angle lens for camera photography depends on your specific needs and preferences. However, according to my preference popular lenses include the Canon EF-S 10-22 mm or Tokina ATXi 11.
They offer excellent value for money and provide significant coverage across a wide range of focal lengths to adjust blur in the background.
Canon EF-S 10-22mm f/3.5-4.5 – Best for Quality
Canon EF-S 10-22mm Lens
Excellent choice for shooters on a budget
It has close focusing capabilities of 9.5 inches
Suitable for professional use
The lens is reasonably fast
| | |
| --- | --- |
| Feature | Description |
| Brand | Canon |
| Maximum Focal Length | 22 mm |
| Lens Type | Wide Angle |
Canon EF-S 10-22mm detail
While in Hudson in New York the building we are looking fab so I decided to vlog with The Canon EF-S 10-22mm f/3.5-4.5 can be suggested as the best lens for videography which is an excellent choice for shooters on a budget who need a wide-angle zoom lens with a fast maximum aperture.
The lens has a full-time manual focus, making it easy to change settings without searching for the manual focus ring. If you don't want to compromise on quality go for the Canon EF-S lens.
It also has close focusing capabilities of 9.5 inches, which makes it perfect for close-up shooting and shots of objects at a distance.
The Auto Focus is blazing-fast and noiseless while trying to focus on any subject. The featureless front element enables seamless zoom, and the camera is capable of FTM means manual focusing without switching from AF mode.
USM autofocus design will mostly work for still photos but is not ideal for video: My Canon 60D and 70D picked up high-pitch jitters from the motor, which makes contrast focus jerky during video recording.
Why We Recommend
It is one of the most popular lenses ever and the best camera lens under 1000 for video. The ultra-wide zoom has been popular among pros and photojournalists because it's small and super easy to carry when travelling or on a hike.
It is suitable for professional use. A whole part is exposed in use, so you'll need a UV filter to prevent dust from getting into your lens.
Why We don't Recommend
The reality of this design is that the IS would need to move far away from the elements to produce low-frequency vibrations. This can be done with hand-holds because speeds are already slow enough.
Pros
Wide angle lens
Best for Landscape photography
Excellent optic Quality
The lens is reasonably fast: f/3.5 at 10mm and f/4.5 at 22mm
Cons
No image Stabilizer 
This is not the best fisheye but is a rectilinear lens
TOKINA ATX-i 11-16mm – Effecient for Cameras Support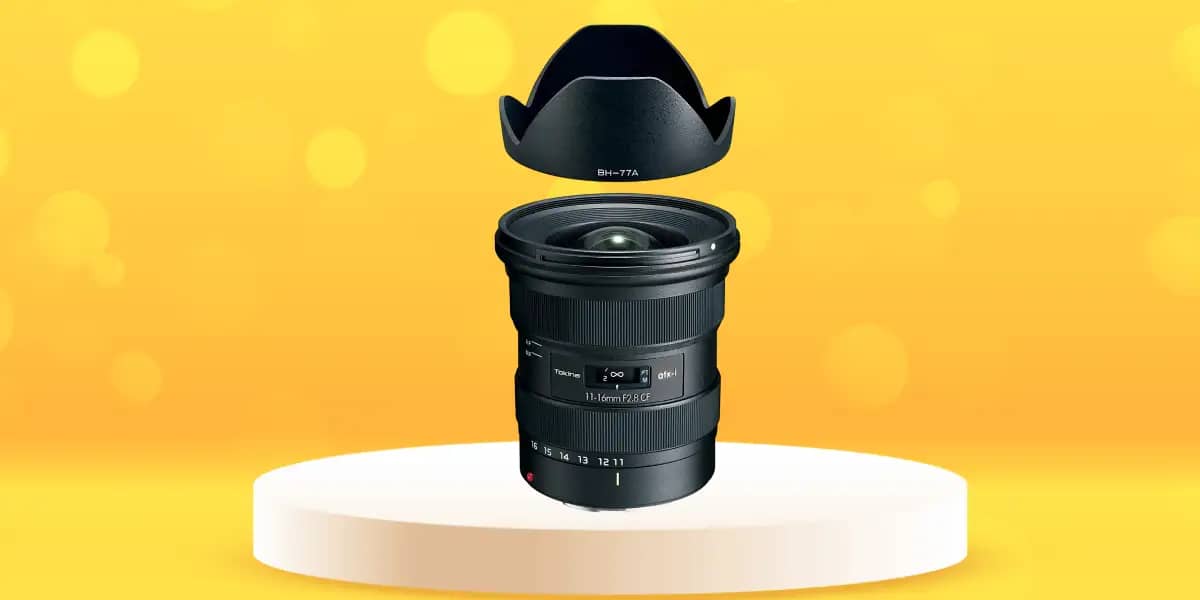 TOKINA ATX-i 11-16mm
It has good Autofocus
Picture quality is very good
Half the price and half the weight of 14mm
Lens build quality is solid as well
| | |
| --- | --- |
| Feature | Description |
| Brand | Tokina |
| Maximum Focal Length | 16 mm |
| Lens Type | Wide Angle |
TOKINA ATX-i 11-16mm detail
I planned to enjoy the seaside and record video for my project in Poughkeepsie with Tokina ATX-i 11-16mm which is best lens for video recording to support Nikon/Canon and has EF which has a super wide focal length of 11-16mm, making it the perfect lens for shooting landscapes. It also has a constant maximum aperture of f/2.8, which means it will perform well in low-light situations.
The lens is coated with Tokina's "Tulip" technology, designed to provide better colour reproduction and contrast performance.
If you're looking for an ultra-wide angle lens that will give you excellent performance in all situations, this lens could be a good choice for Canon EF-S 10-22mm.
The Tokina ATX-i has an excellent lens for high optical performance. It has edge-to-edge sharpness, reduced flare and ghosting, excellent contrast, and no problems with lens balancing or using graduated or polarizing filters.
Additionally, it has an internal focus design, making it an excellent choice for camera bodies with a limited number of autofocus points.
Why We Recommend
For wide-angle photography, this lens could be a wise decision. With quick and accurate focusing, it's definitely worth the buy. I bought it to use with the Nikon D 7500. T
Why We Don't Recommend
Tokina ATX-i 11-16mm has an issue with the focus release. It is a little rough and needs more force to release.
With a more versatile lens, you can take better images with a Nikon 10-20mm which costs even less than other wide-angle lenses.
Pros
Autofocus is excellent
Image quality is very good with excellent sharpness
The lens is half the price and half the weight of 14mm
This lens build quality is solid as well
Cons
This lens is manual and doesn't have an Image Stabilizer.
VILTROX 23mm f/1.4 – Great in Price nofish eye lens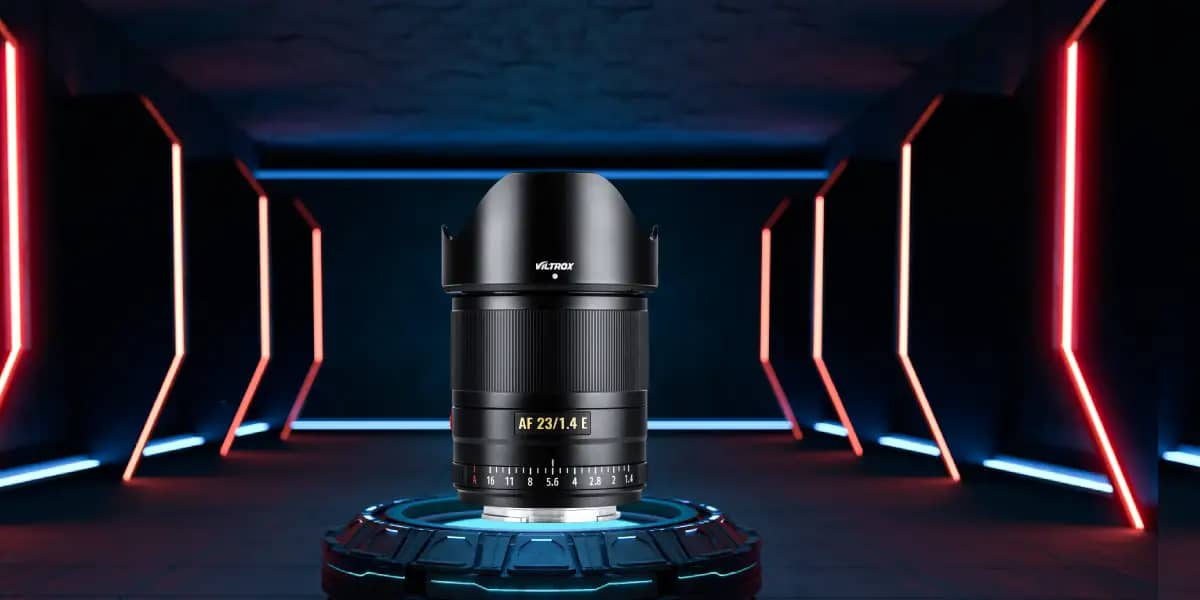 VILTROX 23mm f/1.4
23mm lens is fast to focus
Low light shooting as well.
This lens is surprisingly sharp
Lightweight and affordable
| | |
| --- | --- |
| Feature | Description |
| Brand | VILTROX |
| Maximum Focal Length | 23.0 mm |
| Lens Type | Wide Angle |
VILTROX 23 mm f/1.4 detail
While on a trip with family to Appalachian Mountains I used the Tokina ATX-i 11-1-16 mm6mm F2.8 Canon EF lens which was perfect for shooting photos and videos with a wide range of subjects to capture the whole scenery.
It has an autofocus feature that makes it easy to keep your subject in focus without using much effort for photos.
For video, its Auto Focus was much surprising, as well as a large aperture that gives you a lot of control over how your photo or video looks.
The lens has two extra-low dispersion elements, reducing color fringing and chromatic aberrations to achieve high clarity and color accuracy and quite excellent quality of sharpness in the center of the frame and corners.
The lens is also compact and durable, making it perfect for everyday use like street photography, landscape and even some portraits.
Why we Recommend
Suppose you are trying to find an affordable, portable Fujifilm equivalent. In that case, You will be pleasantly surprised to see Viltrox is now making a 23mm f/1.4 lens with the best Auto Focus quality.
We have tried and produced at a similar price to Fuji's standard option. Utilizing the price, this could be a perfect choice.
Why We Don't Recommend
VILTROX 23mm lens is more hit or miss. After zooming image can produce chromatic aberrations, which we can fix, but it's not too detrimental. It also renders images like an old-fashioned film camera with a limited depth of field.
Pros
VILTROX 23mm lens is fast to focus, sharp and quiet.
Good for Low light shooting as well.
This lens is surprisingly sharp at F1.4.
Lightweight and affordable.
Cons
Low version of optical stabilization.
Low focus distance
Laowa 7.5mm F2 – Recommended for Ultrawide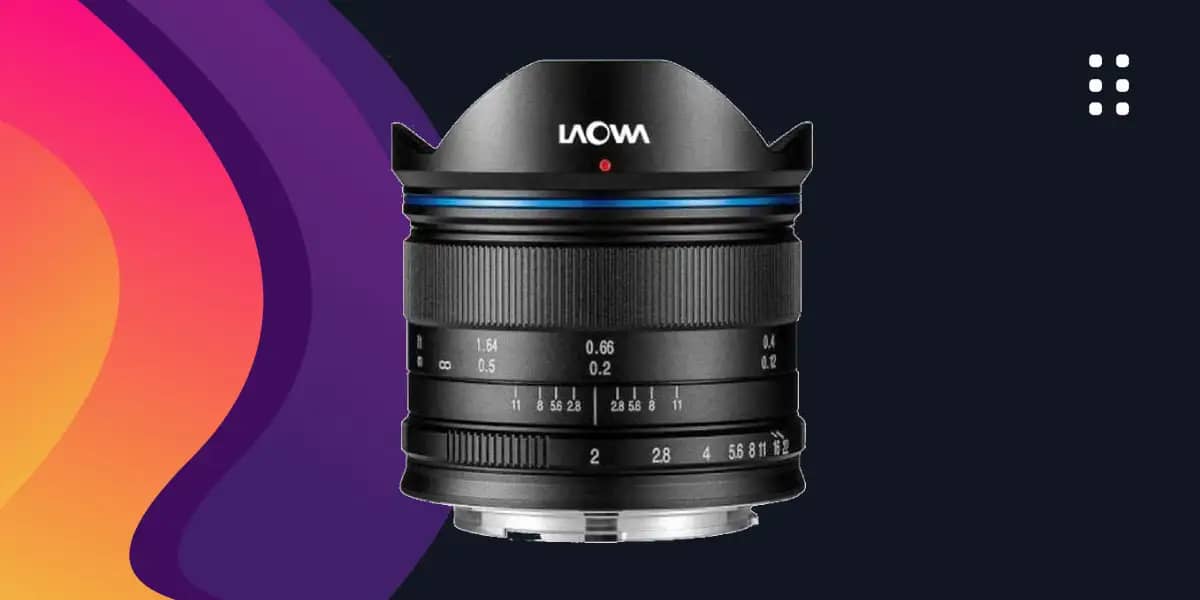 Laowa 7.5mm-F2
Aperture ring is soft
Easily to set focal length from camera
Great lens no flaws
Light weight
| | |
| --- | --- |
| Feature | Description |
| Brand | LAOWA |
| Maximum Focal Length | 7.5 mm |
| Lens Type | Ultra Wide Angle |
Laowa VE7520MFTSTBLK 7.5-mm detail
I tested Laowa 7.5mm F2 during exploring and vlogging in Manhattan and among these I truly loved their image and video quality with IBIS stabilization which reduce the shakiness in your vlog recording.
I have used this lens for different pupose like climbing, travel, stock, timelapse and for astrophotography and the result was pretty impressive.
Laowa is availble in three versions depends on users need as light weight, normal and Cine. I have used the normal version which also light in weight.
If you are not fan of manual Focus then it might be an issue as it is only availble in manual focus and aperture.
Laowa normal model has metal and glass built quality of body and lenshood very good. But it does not have no electronic contact and unfotunatley you will got no weather sealing for this lens.
If you want to use this camera for astrography then we don't recommend you can use Samyang 12mm F2 lens which capture better quality in this scenerio.
Why we Recommend
Loawa F2 7.5 mm is high quality lens with excellent centre sharp image for ultra-wide video and photo but you will have edges slightly soft as compared to centre.
You can easily capture any image you wish to just set the focus to infinite and capture image but make sure to take picture in close else your object will be very small.
Why We Don't Recommend
Loawa is not ZeroD which means it will have destoration when you take image or capture video but its not a big issue as it can be corrected in Adobe light room and DiVinci for video recording.
Another issue is you will get slightly vigentting which is caused by wide field of vew and it can be reduced but can not be complety removed.
Pros
Aperture ring click nicely
You can manaully set focal length from camera
It is great lens without flaws
It is light weight and small
Cons
Edges are blurry in video recording
What films and filters can be applied to non-fish eyed lenses
Wide no-fish eye lenses are a versatile tool that can be used for various photography applications. They are beneficial for shooting photos that require a wide-angle lens, such as landscape photography or photojournalism.
One of the benefits of using a wide non-fish-eyed lens is that you can apply filters and films to it that would not be possible with a regular fish-eyed lens. This allows you to create unique and exciting photos that would not be possible otherwise.
Conclusion
Taking photos with a wide camera lens has become increasingly popular, and most people are starting to buy a lens to capture landscapes with wide-angle shots. We recommend choosing among the best lenses suggested for taking wide-angle photos.
What to consider before buying a Wide Camera Lens
It would be helpful to consider a few things before choosing a wide fishy eye lens for camera photography.
Type of Photography
To choose any camera with a wide-eye lens, you need to decide what type of photography you want to be able to do with the lens. A wide-angle lens is unnecessary if you are only interested in landscape and travel photography.
However, if you want to capture more creative shots such as architecture or street scenes with out fog, a wide fish eye lens will give you the extra flexibility and depth of field needed to create exciting and unique photos.
Budget
Before buying any camera with a wide lens, make sure to think about your budget. A wide fisheye lens can range in price from around $300 to $2,000+. So, finding one that fits your needs and budget is essential.
Brand
If you are a known camera brand, you might know which camera to buy: Nikon, Canon, Sony, Panasonic or any other.
Consider which brand of the camera lens you want to use the wide lens with. Each brand has different features varying with its price.
What are the benefits of wide-angle lenses with the No Fish eye effect?
Wide-angle lenses are great for capturing a panoramic view of a scene. They can also help to isolate a subject from the background.
Lenses with wide angles are pretty good for photographing architecture and landscapes. They can create a more realistic perspective by making everything look closer than it is.
Wide-angle lenses are also great for capturing details in close-up shots. They can capture tiny objects and people with clarity and precision.
Why not use a Fisheye shape Lens
When using a wide lens, it is important to be aware of the potential consequences of not wanting to use a lens when taking pictures with your camera.
A wide lens is not necessarily the best shape for photography with a fish eye lens It can distort your perspective in your image, making it challenging to capture the details in your photo.
With this lens will also distort the perspective of your scene. This means that objects close to the center of the lens will appear much more significant than they would if you were using a standard lens.
This can make it challenging to take photos of landscapes or scenes that contain large objects.
How to take the best pictures with these wide lenses?
Wide lenses are great for shooting landscapes, cityscapes, and other scenes with a broad angle perspective. However, they can be problematic when taking pictures of people in a wide area.
Our quick solution to taking good photos with a wide lens is to use a tripod. Using a tripod will help to eliminate the camera shake and ensure that your picture is sharp.